At Harmony Financial Strategies®, we're different than most financial planning and wealth management firms. Not because we specialize in the needs of what we call modern families and individuals, but because we are members and strong advocates of the community that we serve. What differentiates us from others is that we put the client back in the driver's seat and focus on developing a long­‐lasting relationship based on mutual trust and understanding. To us, trust is the most critical component of any financial plan - allow us to earn yours.
Planning Your Future. Together.
Holly's new book "The LGBT and Modern Family Money Manual" is now available!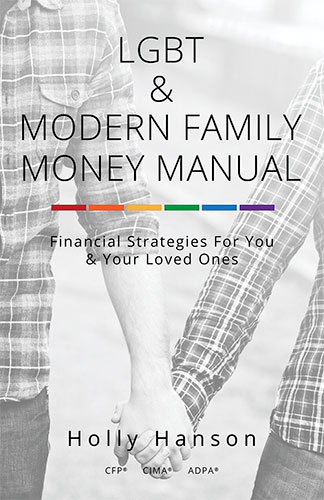 Helpful Content
Maintaining good records for your business not only helps to meet your tax and legal obligations, but it can save you money.
Most women don't shy away from the day-to-day financial decisions, but some may be leaving their future to chance.
Many Americans are operating their personal finances with only the barest minimum of knowledge.