At Harmony Financial Strategies®, we're different than most financial planning and wealth management firms. Not because we specialize in the needs of what we call modern families and individuals, but because we are members and strong advocates of the community that we serve. What differentiates us from others is that we put the client back in the driver's seat and focus on developing a long­‐lasting relationship based on mutual trust and understanding. To us, trust is the most critical component of any financial plan - allow us to earn yours.
Planning Your Future. Together.
Holly's new book "The LGBT and Modern Family Money Manual" is now available!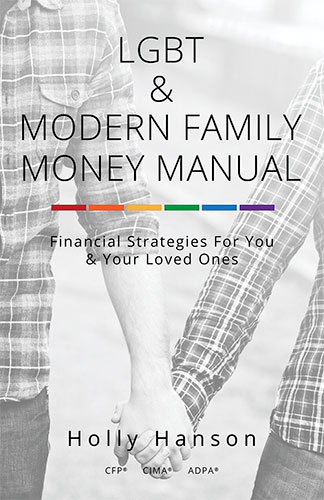 Helpful Content
Five phases to changing unhealthy behaviors.
Military families face unique challenges, making personal finance even more critical.
Do you know how long it may take for your investments to double in value? The Rule of 72 is a quick way to figure it out.